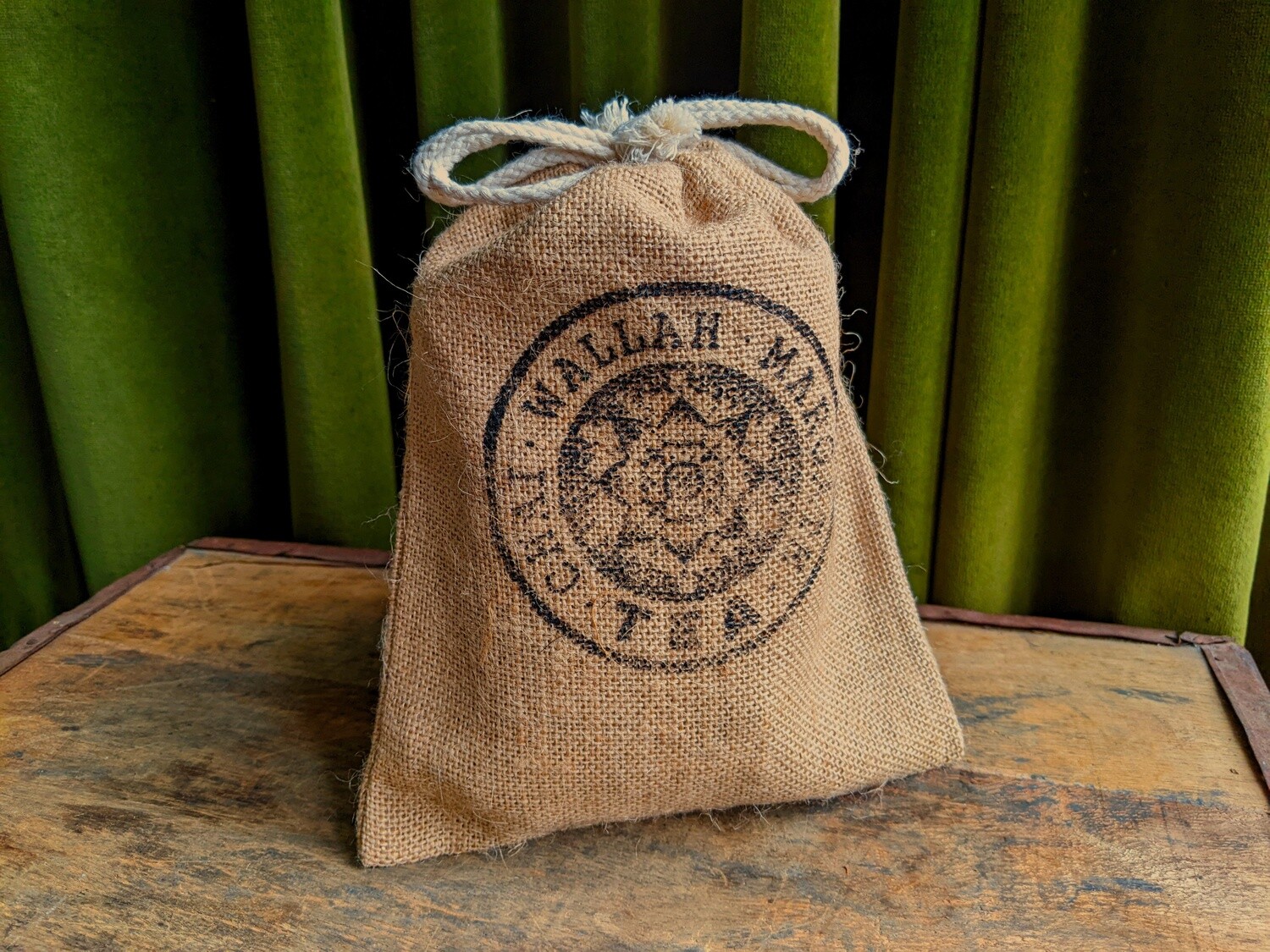 Loose Leaf Advent Calendar - Free Postage
00098
Product Details
Tea Advent Calendar - this year's advent calendar is here and it'll make an absolutely beautiful addition to anyone's advent celebration.
It brings in all aspects of Chai Wallah Margate that you know and love, with a mixture of exciting adventurous blends and premium pure teas there's bound to be new favourites in there for all. We've screen printed some wonderfully natural hessian sacks so each one is slightly unique and hand embossed each of the day to day bags for that little extra special touch. Whilst the blends are kept a secret until you find the current day (we think it's more exciting that way) you'll find all the information you need for ingredients and brewing instructions on the back.
We know that some of you are tea brewing experts and don't need any additional equipment but if you're new to the world of loose leaf tea, or are buying for a friend there's a couple of additional add ons this year to choose from -
The simple but effective Tea Infuser Ball - made of high quality stainless steel that you simply pop a tsp of tea in and use in your cup as you would a teabag
The best ForLife Stump Teapots - with a fine mesh strainer inside it makes loose leaf tea simple and easy to brew and clean up, whilst the sturdy stoneware will keep you tea nice and toasty whilst you're waiting for it to brew. At 530ml it's a great sharing size for a cosy chat. Colours available are: Blue, Red, White, Lime Green, Turquoise, Carrot (Bright Orange) or Coral (please let me know in the order notes section which colour you would like)
This is the perfect gift for yourself, a loved one or the whole family. With 10g of tea per day, there's enough for 2-3 cups or a large pot to share!
With a different flavour every day, the countdown to Christmas has never been so exciting!
Contents:
24 different teas in compostable glassine bags.
Screen printed hessian sack.
Additional Add Ons:
Tea Infuser Ball +£4
ForLife Stump Teapot +£28
*Please let me know of any allergies before ordering*
Save this product for later